Web application
A safe emergency response organization from one platform
Completely autonomous management of your emergency response organization. Create groups, locations and roles, manage alarm scenarios and analyze reports.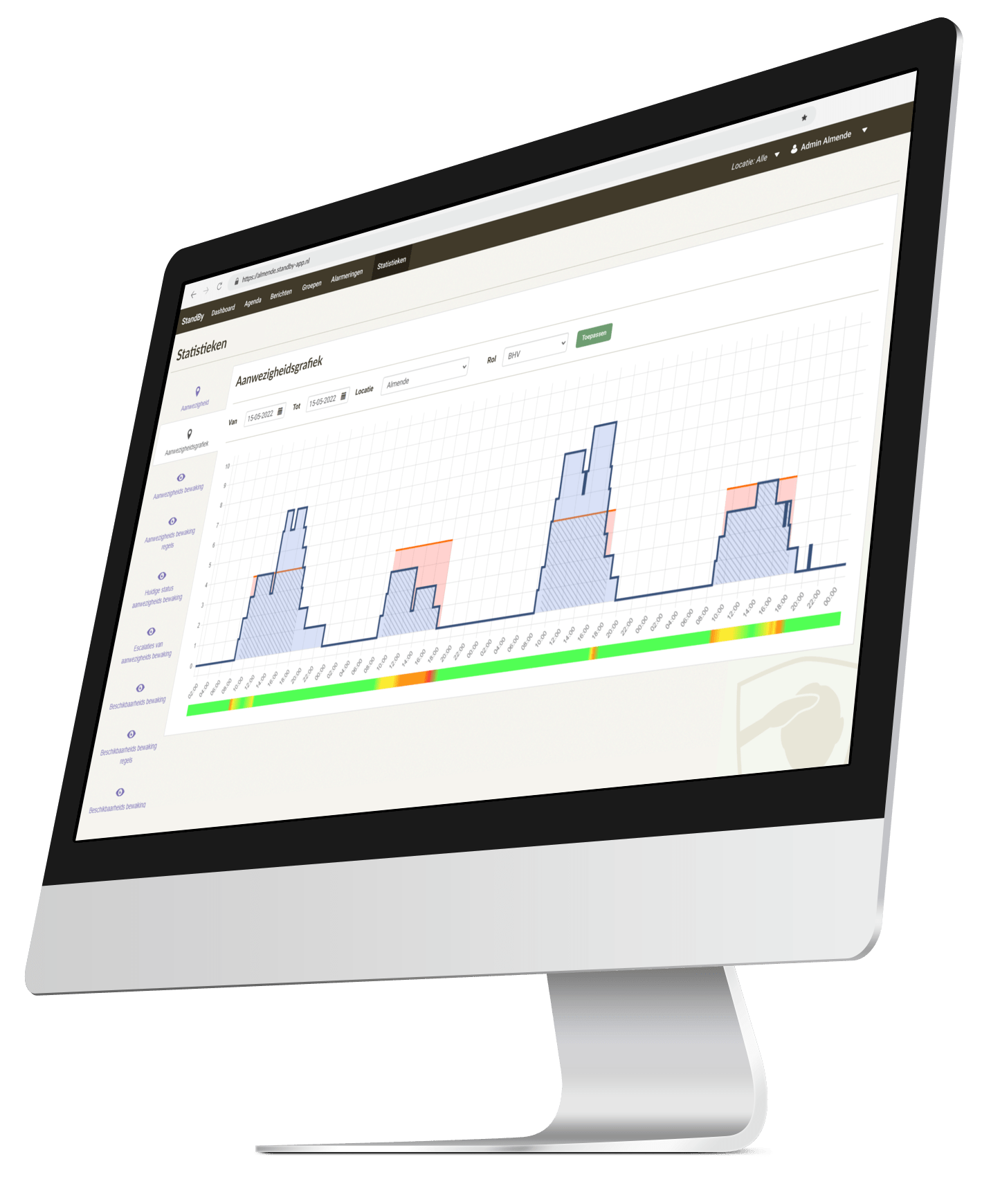 Manage, organize & coordinate from one platform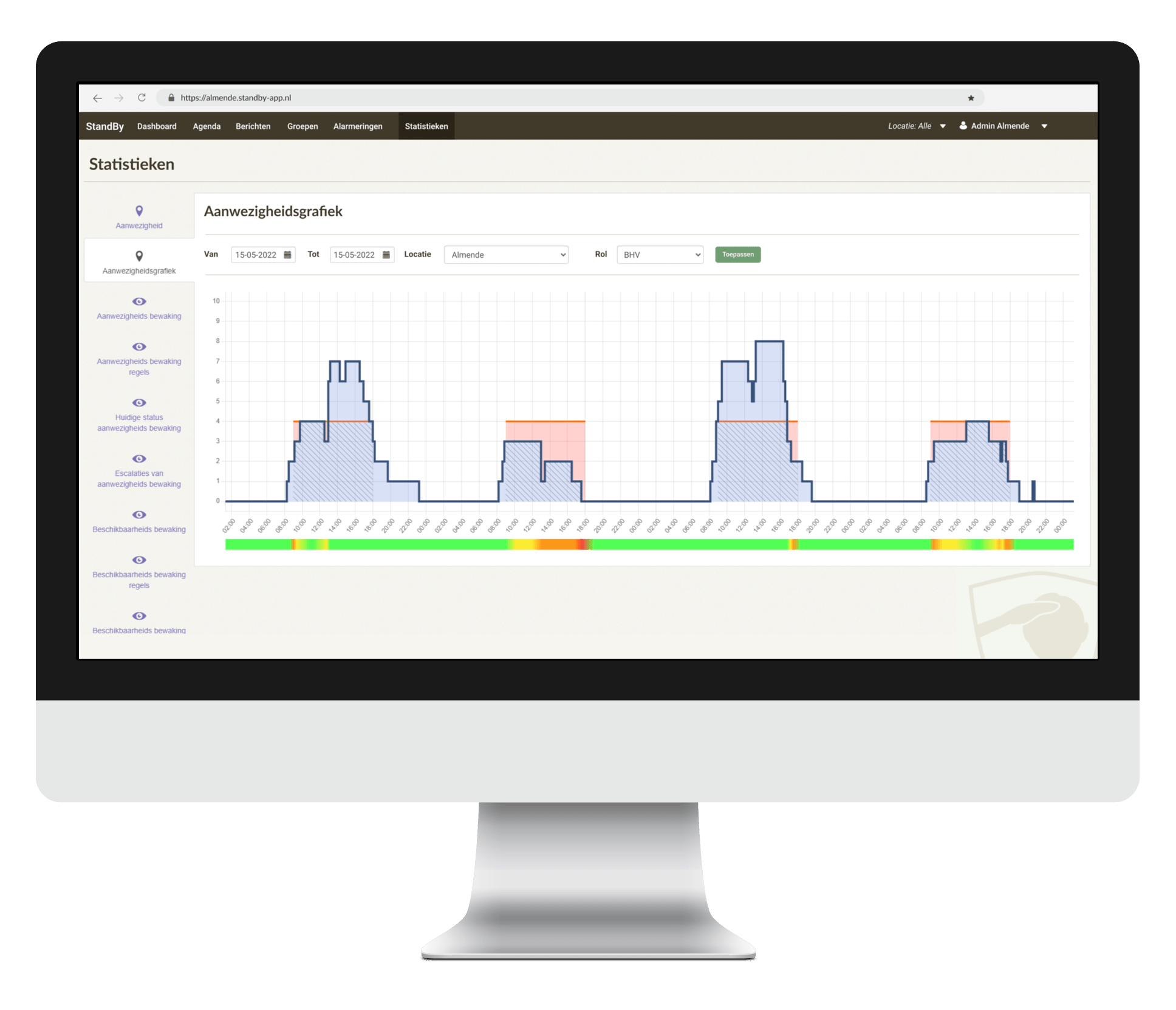 Reports and statistics
The various reports and statistics provide useful insights and help you analyze the emergency response organization and increase safety. This is how we work together on an even safer emergency response organization.
Targeted alerting
Set and manage alarm scenarios. Immediately alert the right person based on the type of calamity. As a result, emergency response officers are automatically called up based on scenario-specific requirements, such as location, and job title.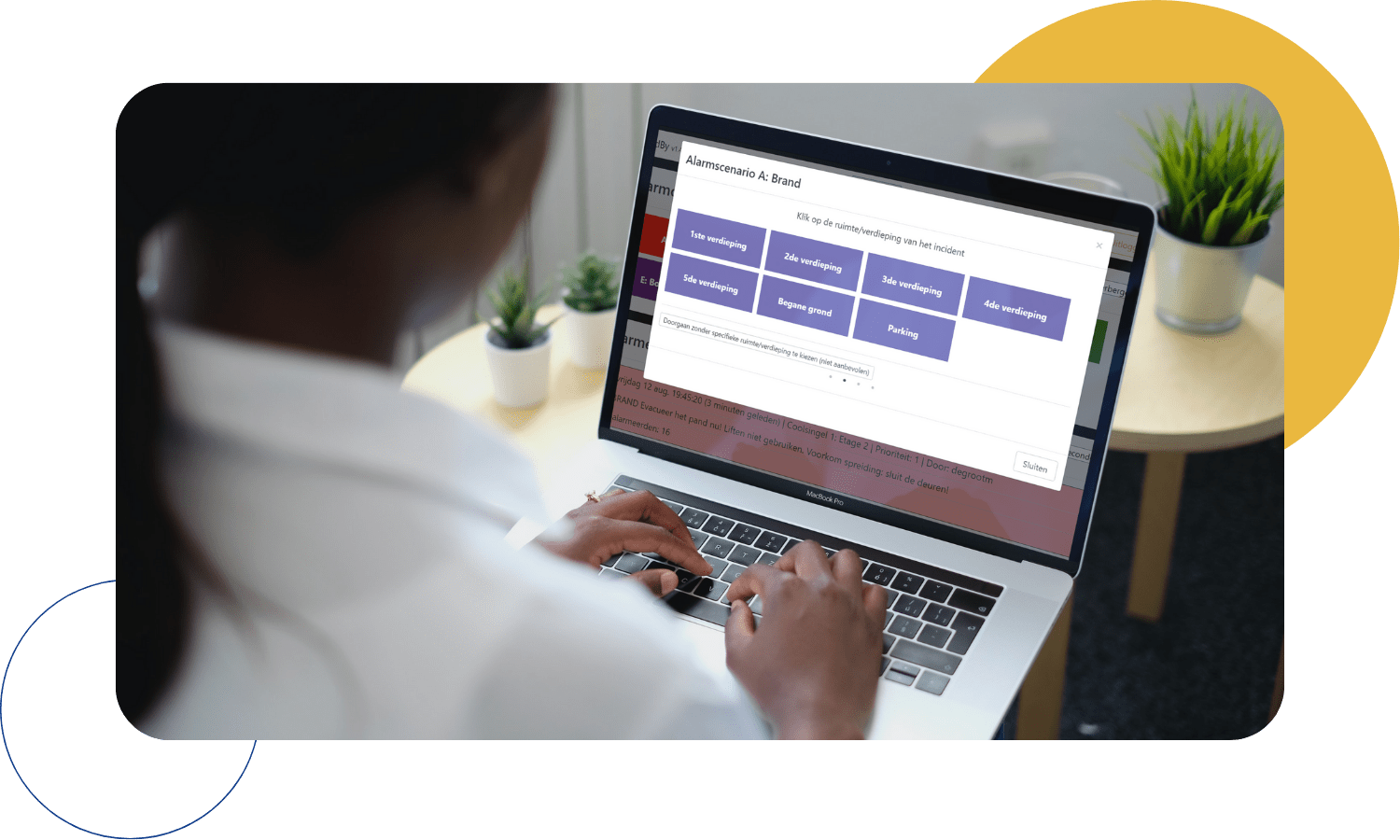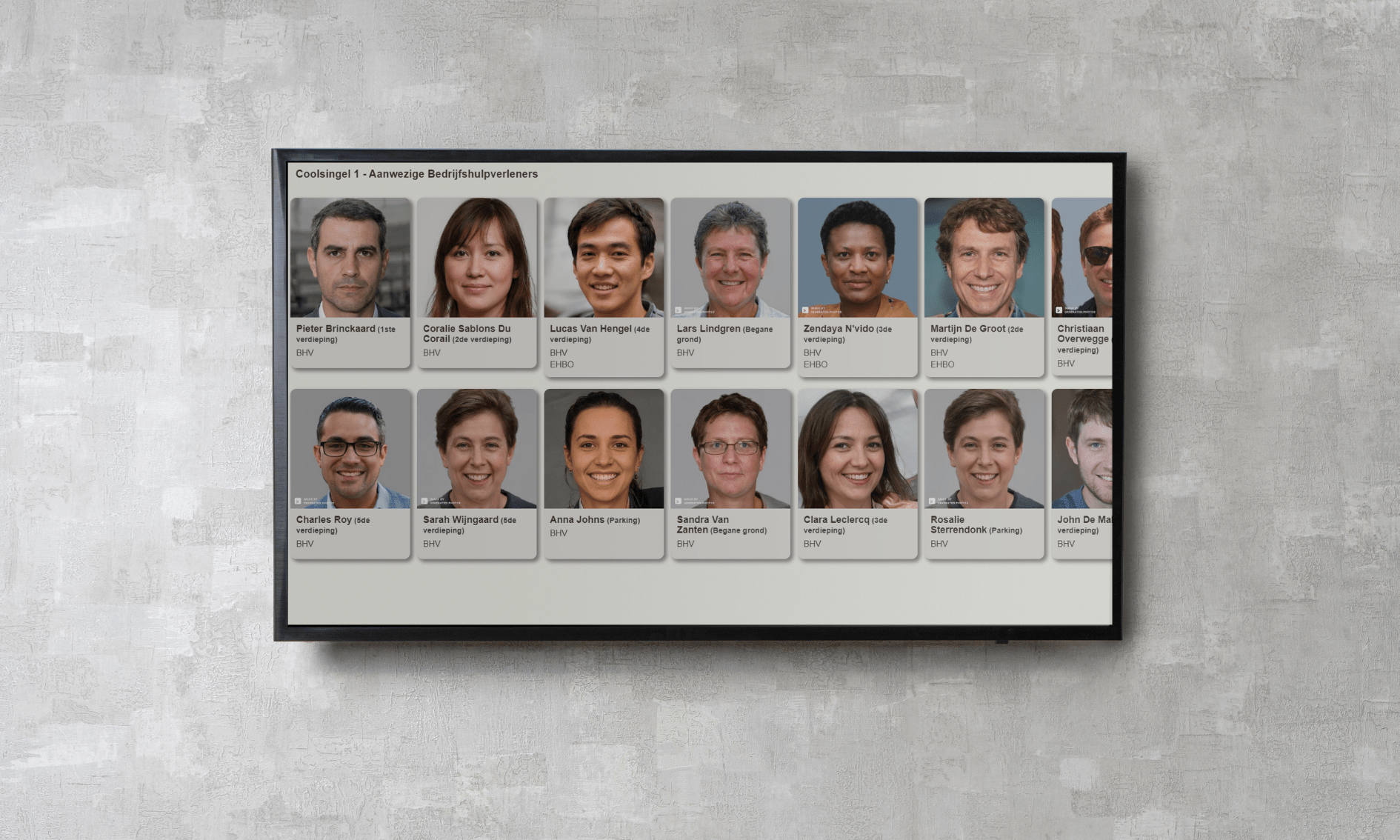 Real-time presence screen
Clear overview of the emergency response officers present, including their location, name, photo and job title.
Thanks to narrowcasting, this presence screen can also be displayed on a screen in the central hall or at the reception. This way every employee or visitor can see who is present.
Carefree and complete rollout
Delivery of a ready-to-use product including a free trial period.
No unexpected costs
You don't have to worry about extra or hidden costs. All extras are included with us.
Reliable partner
Information security is 100% in order thanks to the internationally recognized ISO 27001 certification.
Alarm center
The web application offers extensive management options. We have built the alarm center for receptions and other central locations in the building. The alarm center is linked to the web application and only provides insight into the necessary information and offers the possibility to follow up alarms, listen in on two-way radio conversations and more.